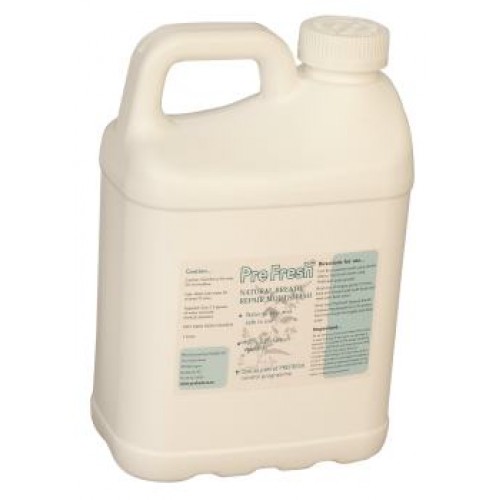 PREFRESH Breath Repair 2 Lit
PREFRESH Breath Repair 2 Lit
Product Description
PREFRESH™ Mouthwash Made in NZ and 100% safe to use. Used by thousands of Kiwis since 2002
PREFRESH eliminates bad Breath.
PREFRESH uses products to naturally remove odour producing bacteria instantly and effectively, giving you clear breath each application.
PREFRESH is used by many satisfied Kiwis and Australians.
How do you use the Prefresh kit? ………………
Quite simply
1. Brush your teeth with our natural based tooth cleaner and toothpaste
2. Rinse with our natural based PREFRESH mouthwash (hold for 30 seconds in the mouth)
3. Rinse with fresh water.
Its so easy.
PREFRESH is designed to actually destroy the odour in your mouth.
Hi its Meghan Wales and Mary Mowbray here from PREFRESH NZ.
Thanks for taking the time to visit and if either my team or myself can assist you in any way please do not hesitate to contact us.
Here is our PREFRESH buy with confidence, water tight warranty.
For your assurance we have been in business since 2004 and have many satisfied customers both in NZ and Australia.
Australian customers need to email info@dhclinic.co.nz and ask for freight costs